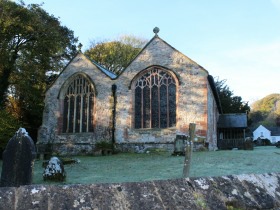 Covid-19
Help and support
Extensive link list for Denbighshire includes shopping and delivery services, offers of help to collect prescriptions etc, meal deliveries, and other useful information.
Shopping and delivery services from the above list, separating out those that have to be ordered via the internet, and those which can be ordered by telephone.
Prayers and readings for Lent can be downloaded on the NEWS page.
If you have any suggestions for useful information which could be included here, please contact
Norma Rowles
Kath Mitchell-Dawson
Coronavirus Update 24 March 2020
All Church activities are suspended with immediate effect. There will be no services in any of the Churches in the Church in Wales for the foreseeable future.

On-line Evening Prayer
every Friday at 5:00pm
While normal church services are suspended, Denbigh Mission Area's Travelling Evensong has become Virtual Evening Prayer: that is to say, there is a said service hosted on Zoom every Friday at 5:00pm. It lasts about half an hour. Service leaders and readers change week by week. Click HERE to join us.
For more information, and help with Zoom if you need it, go to the NEWS page and scroll down (if necessary) to Virtual Evening Prayer.
All are welcome to join us – please forward this information to anybody else you think might like to do so.